Reigate
Standard
Poodles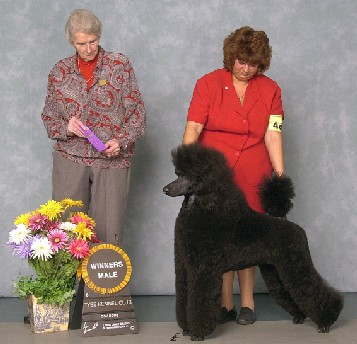 Welcome to Reigate Standard Poodles
Located in the beautiful Comox Valley on Vancouver Island, British Columbia, Canada.
We are a home-based breeder located on Canada's West Coast.
We specialize in registered champion quality standard poodles where temperament, structure and health are our priority.
For over 20 years our standard poodles have successfully competed in the show ring in both Canada and the United States earning conformation, tracking, agility, field, obedience and rally-obedience titles.
Reigate has the "Permanent Registered" designation for a kennel name having met the Canadian Kennel Club requirements and we have 50 champions to our dog's credit in Conformation and Performance titles.
All of our dogs are registered with the Canadian Kennel Club and puppies are all placed on a CKC Non-Breeding agreement and with a sales/purchase agreement in writing or on a co-ownership basis with ourselves for show prospects.